I am a hobbyist. I like mechanical apparatus, I love the engineering and ingenuity that goes into every aspect of a machine. From a simple object like a light bulb to complex machines like mechanical typewriters.
As a child I collected radios and clocks. I also like to take things apart and re-assemble them. Then life happened and I got into computers which eventually became my career. But I still enjoy simple mechanical devices. Don't get me wrong super computers and flexible screens are way cool, but sometimes tinkering with an old BMX is more satisfying and relaxing.
My first serious BMX was a 1989 Haro Invert in blue. I loved that bike. I wasn't very good, I just did tricks in the neighborhood with my friends and rode to my part time job after school. Then it was stolen, which at the time wasn't a big deal because I started driving.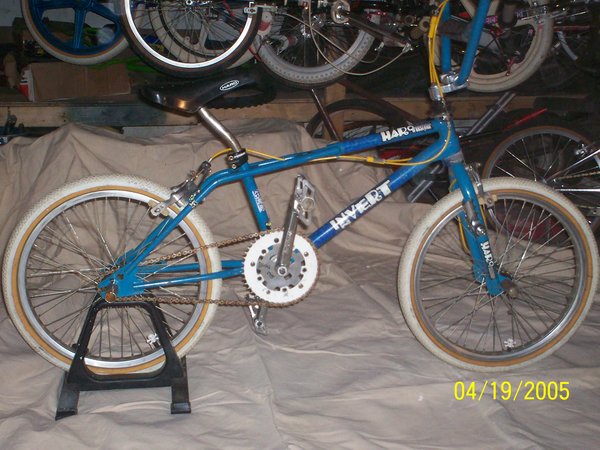 Courtesy of www.bmxsociety.com
Fast forward 15 - 20 years, I wanted to get back into biking. I purchased a Cannondale that needed some love. My new wife did not believe she would ever see the bike put back together after a complete disassemble. Much to her surprise, not only did I re-assemble and update some of the components, but we rode together for two summers before I needed to upgrade. The bike was really too big at 58cm.
Credit: Michael Tuma
During this time I started repairing and building bicycles for other riders. I also purchased a GT Box frame BMX from a friend. Again, while I liked this bike, it was not "it". The "it" bike came to me in the form of a 1997 Peregrine Class 1 frame. As they say, the rest is history, and this is my story. Please enjoy the pictures and stories. If you have any questions, you can contact via the contact page.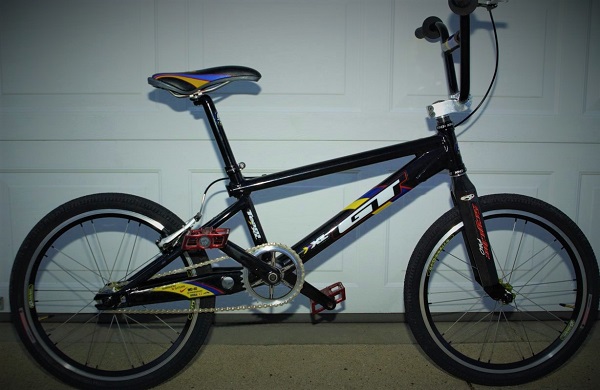 Credit: Michael Tuma